TentLogix specializes in custom flooring applications and elevated flooring systems. From weddings and galas to championship golf tournaments – TentLogix has the solution that will provide a flat level surface, as well as a full-time, year-round staff of experienced and well-trained flooring professionals.
Scroll down for more information on specific flooring solutions, and call us today at 888-34-PARTY with any questions.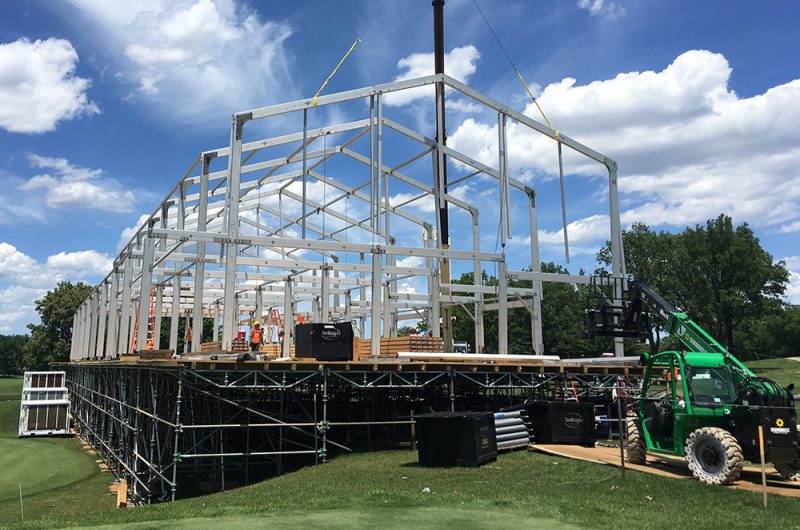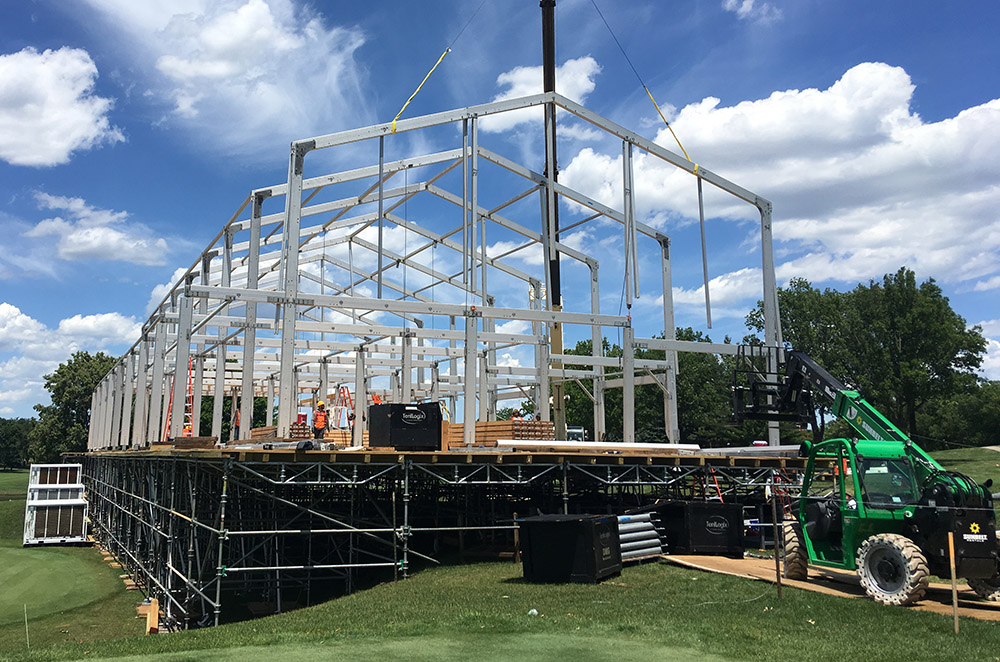 Elevated Scaffold Flooring
Scaffolding is used for a variety of purposes – from elevated tent flooring, to multi-level (double-decker) hospitality suites and raised concert stages. Each of our installation professionals receive more than 120 hours of safety training before going on-site so you can be sure that your scaffold floor, at any height, will be installed to the strictest of safety standards.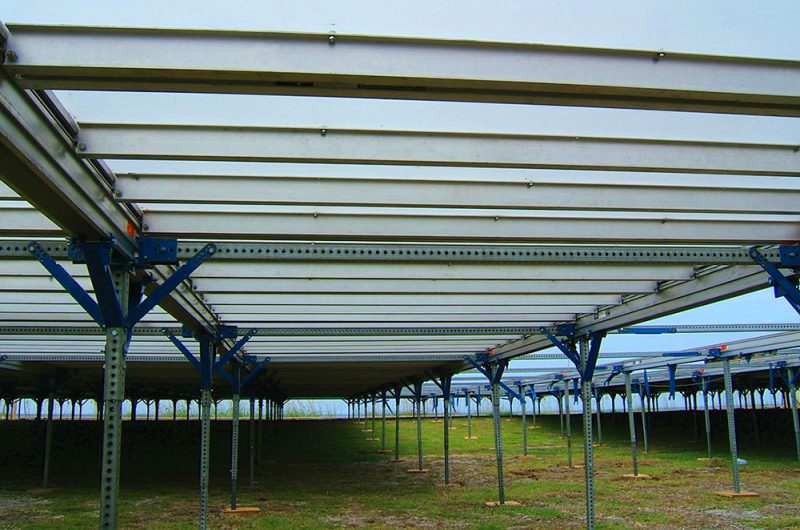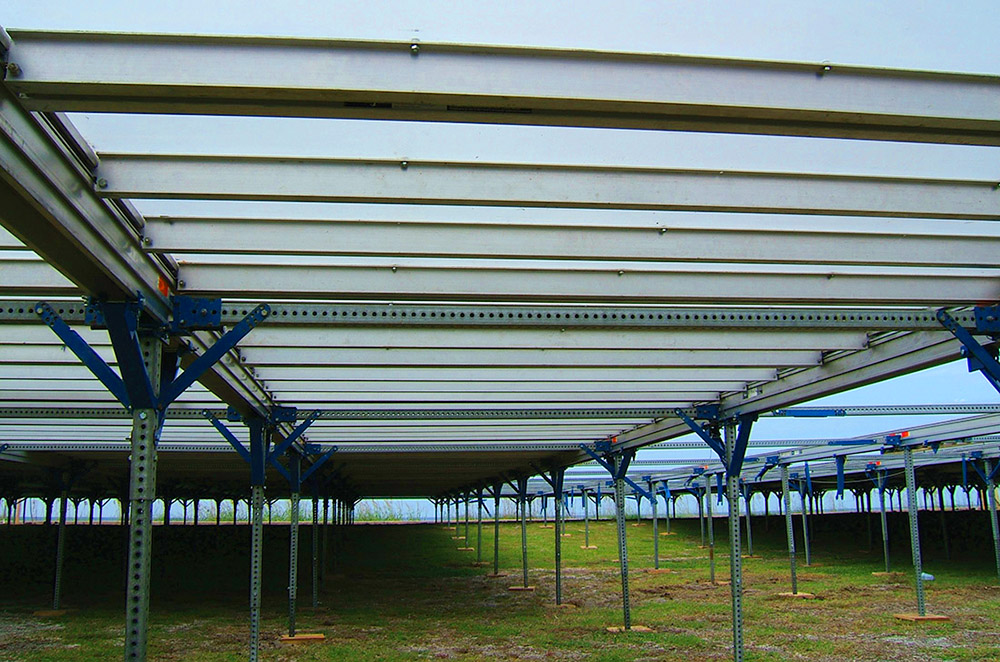 Engineered Flooring
Ideal for indoor or outdoor applications, our STRATA® and Bil-Jax flooring systems create a flat, level surface over seating or other uneven terrain. Offered with a durable, non-slip, weather-resistant surface, leveled or laydown installation, these flooring systems can be used anywhere – from a theatre to a flat parking lot to a hillside. They can even be installed over a pool.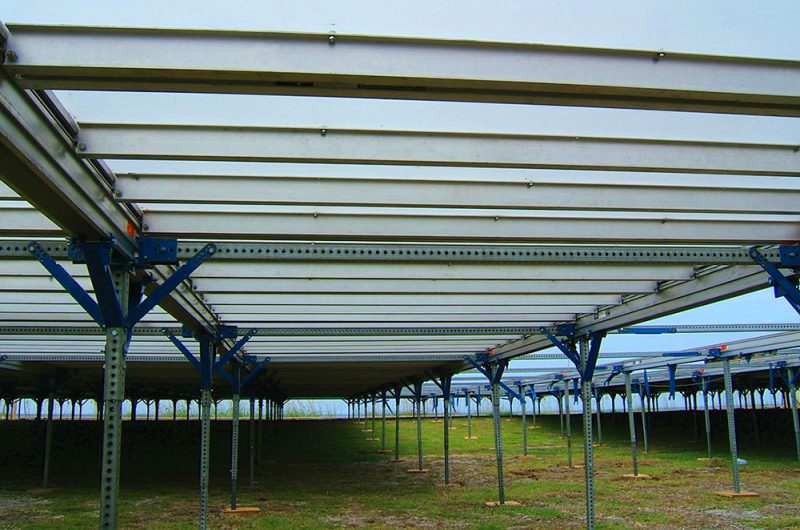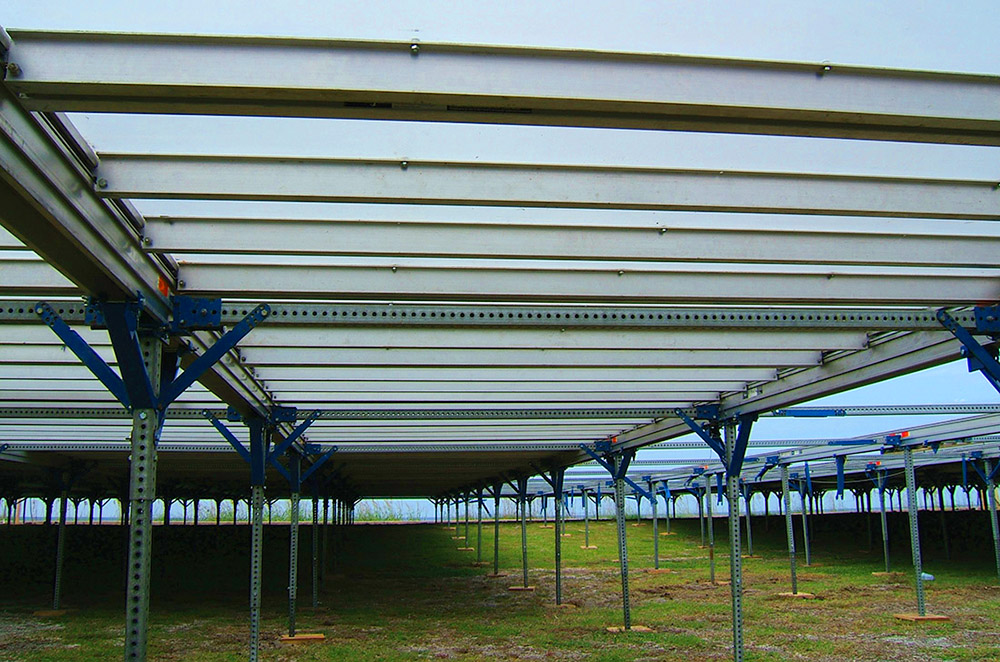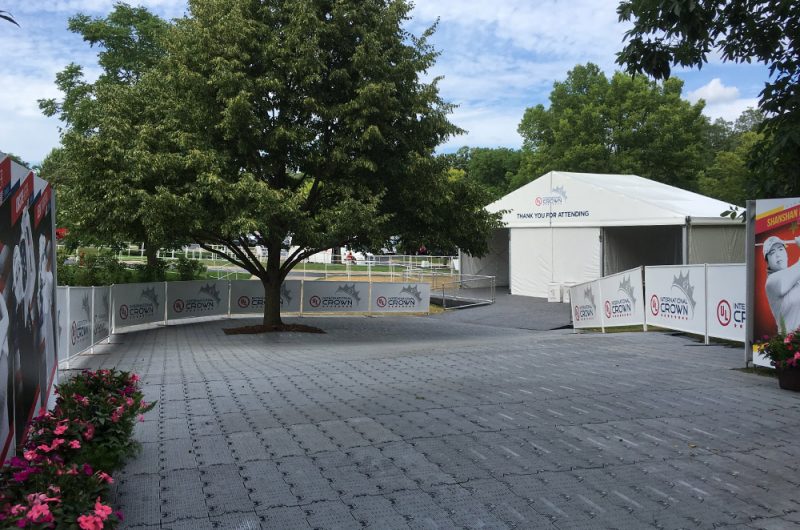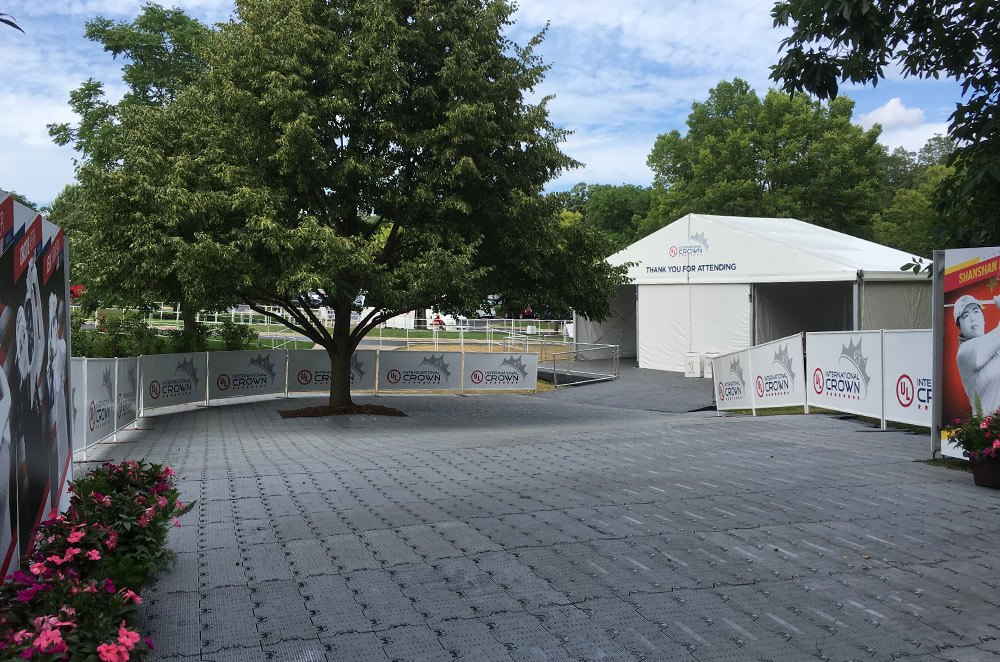 Plastic Modular Flooring
These safe and attractive temporary flooring systems provide outstanding turf protection and unparalleled versatility. A natural turf protection system – they can be used as tent flooring, walkways, patios, pet areas, outside displays, and even athletic field coverings. Modular flooring from TentLogix is designed to offer a greater level of protection, rigidity, and weight loading capability, and is ideal for applications where equipment, light vehicles, pneumatic tire forklifts and generally more traffic is expected.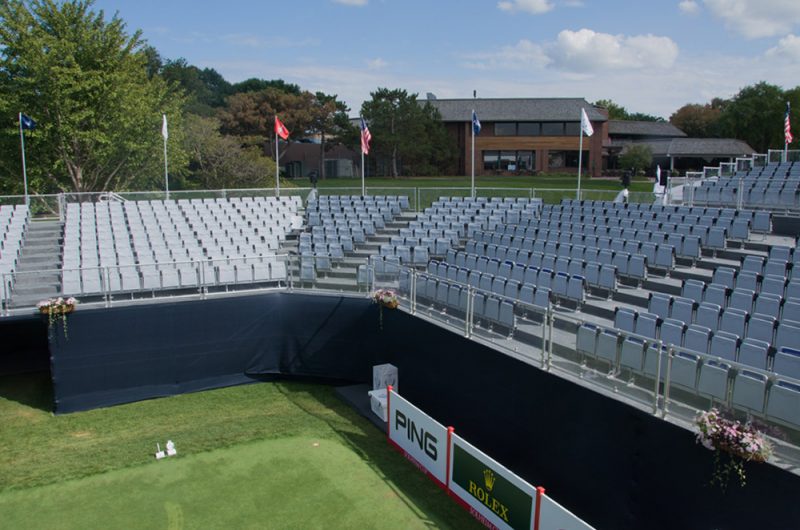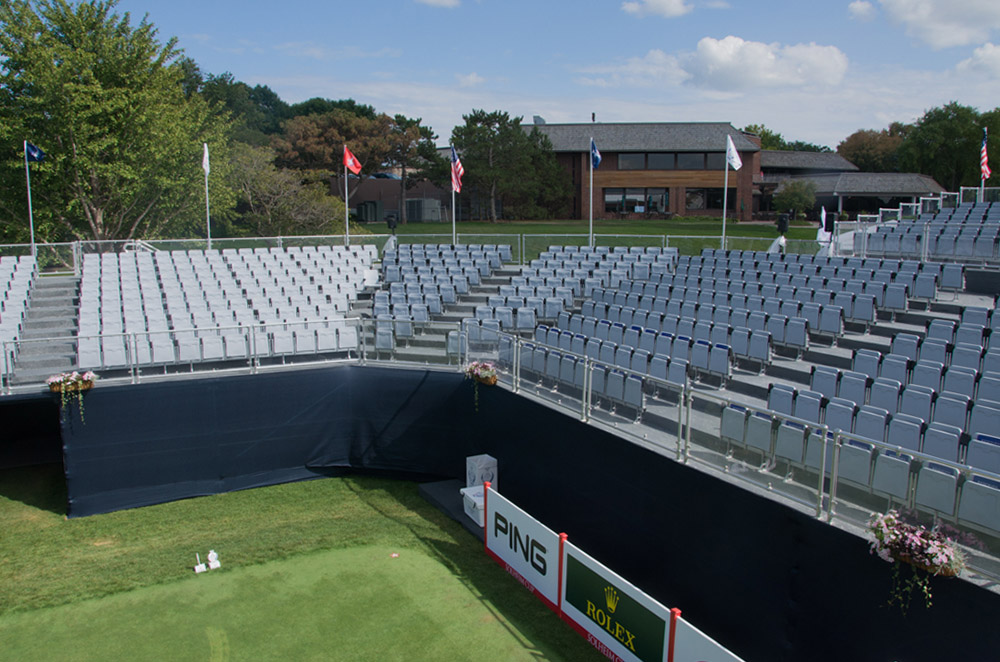 Bleachers & Grandstands
Built with your event guests in mind – our bleachers and grandstand products include gray molded and tip-up style seating, which can be tailored to your event space, allowing your spectators optimal comfort and viewing from any angle.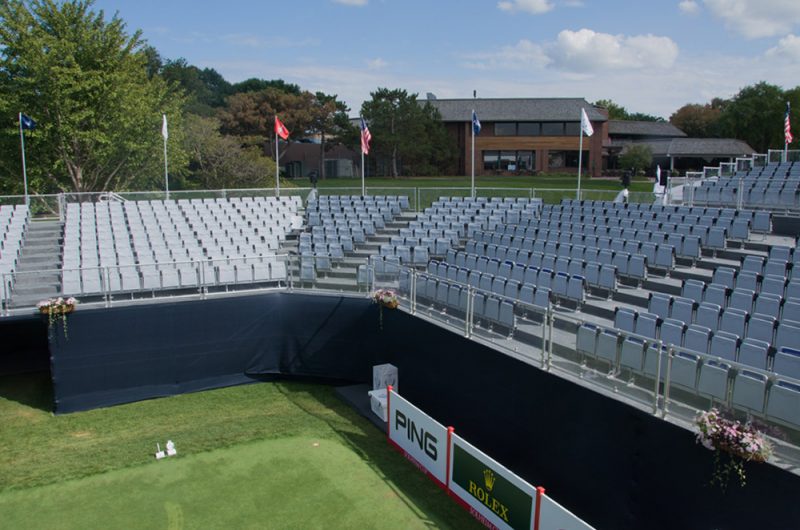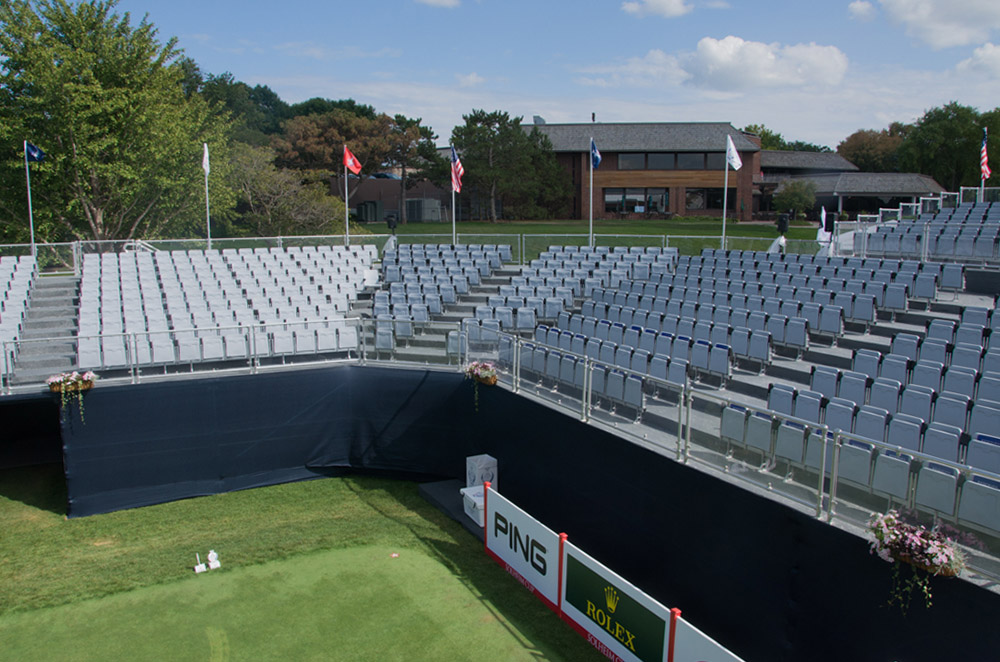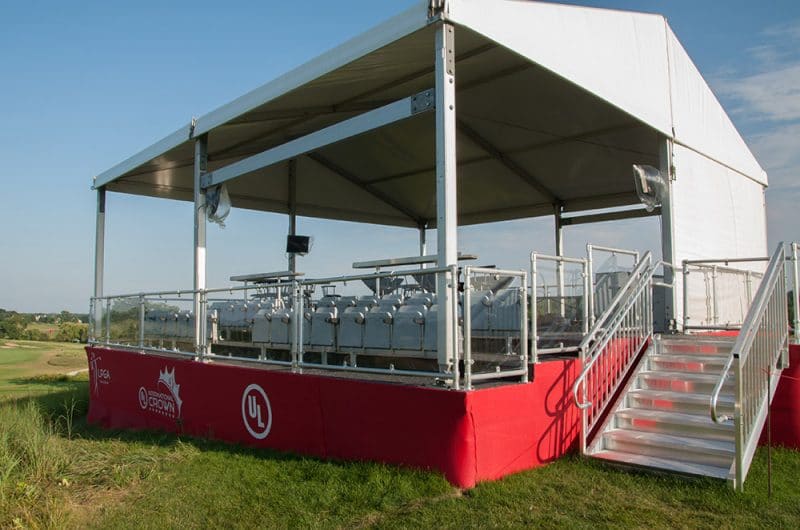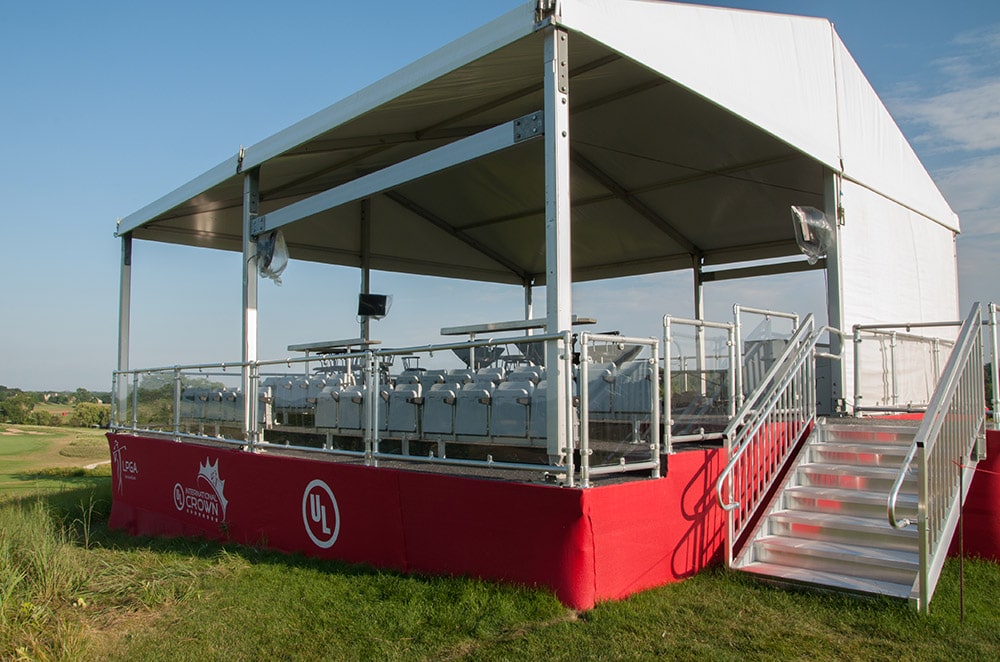 Flooring Accessories
Flooring accessories like our aluminum stair packages, tip-up seating, and custom-fabricated drink rails provide a sophisticated, high-end look to your event, while our signature clear railing provides safety without compromising visibility.
Our project and sales manager have an average of 15 years industry experience and have overseen and personally managed 500+ events each.

Questions?
Call 888-34-PARTY to speak with a sales associate.