TentLogix can immediately provide customizable tent structure packages including drive-thru Covid-19 testing and vaccination tents, as well as climate controlled solutions for emergency treatment, triage, and diagnostic areas.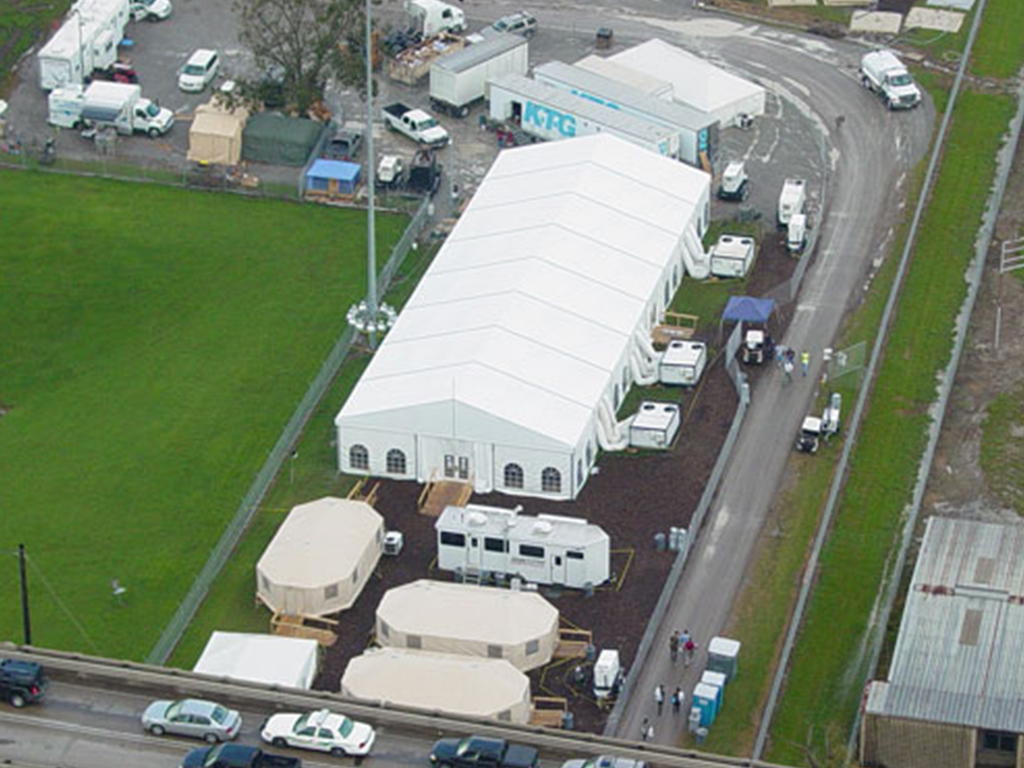 Turn-key Field Hospitals & Medical Tents
These tent solutions prevent congestion and overcrowding in local hospitals, keep medical personnel comfortable, and can be modified to any size footprint. Our team will work with yours to design a custom package that fits your space and includes:
Tenting & Flooring
Temporary Power
Climate Control
Portable Restrooms
Hand-Washing Stations
Tables, Chairs, & Cots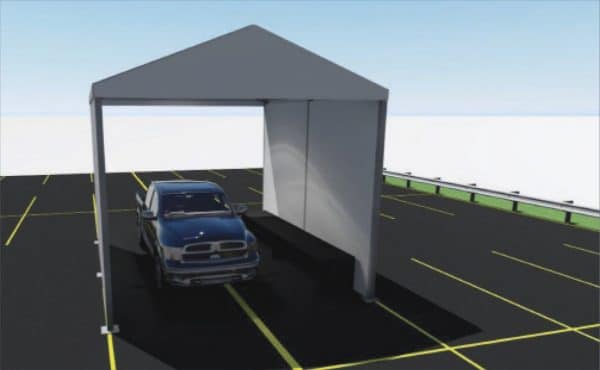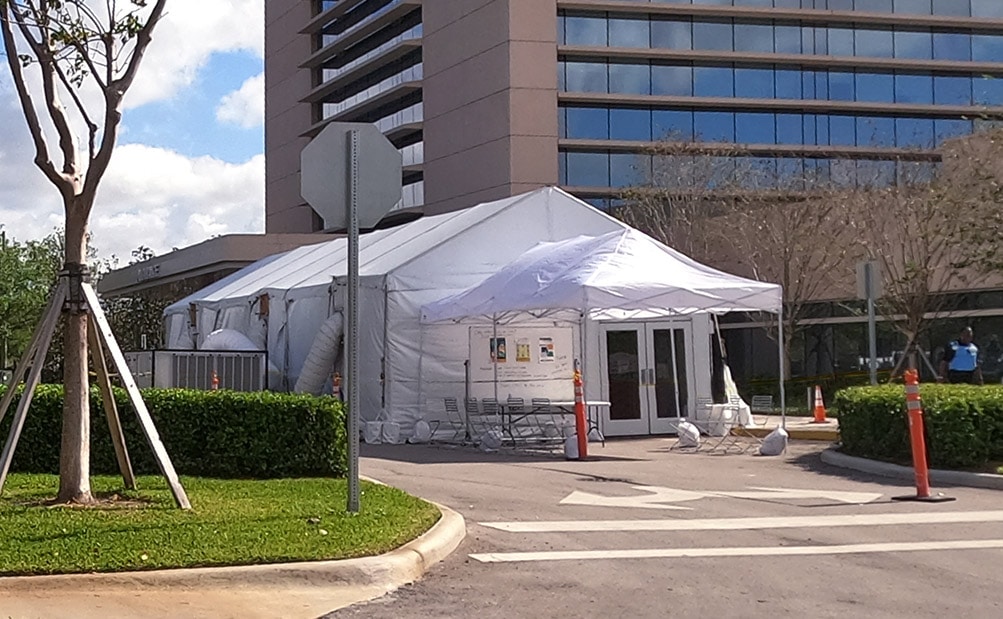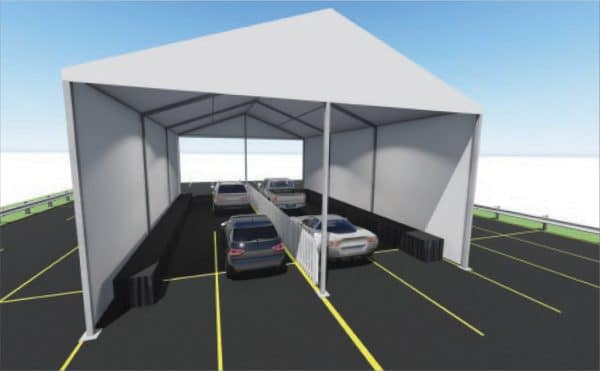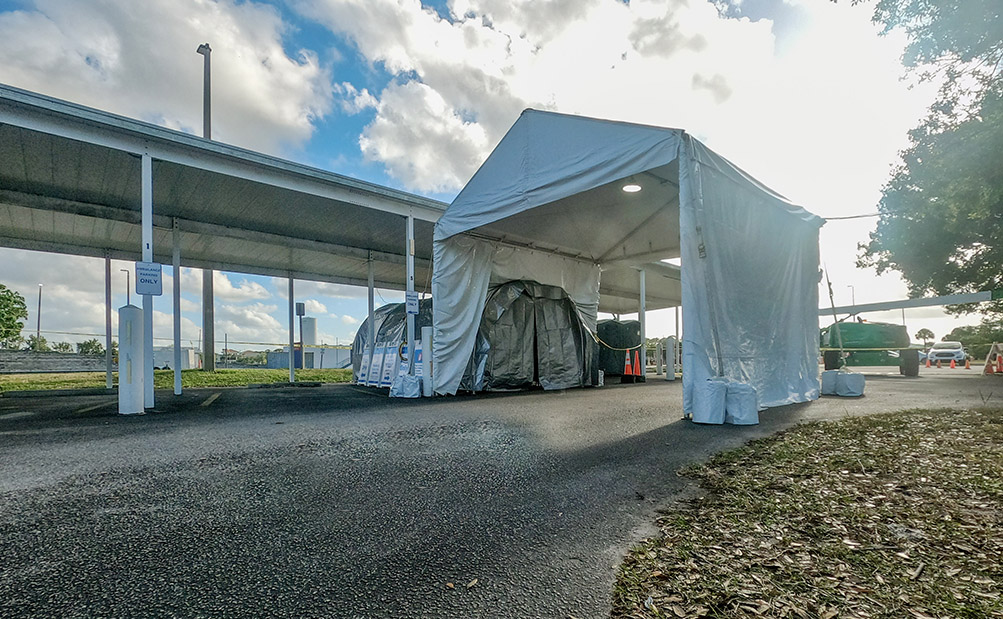 With a full-time year-round staff of experienced tent professionals, TentLogix is able to rapidly mobilize and install large-scale base camps within a very short time period.
Since 2003, TentLogix has established a network of support companies in order to supply turn-key base camp services of nearly unlimited scale. Clients include FEMA, GSA, the United States Military, numerous electrical utilities, municipalities, local and state governments.