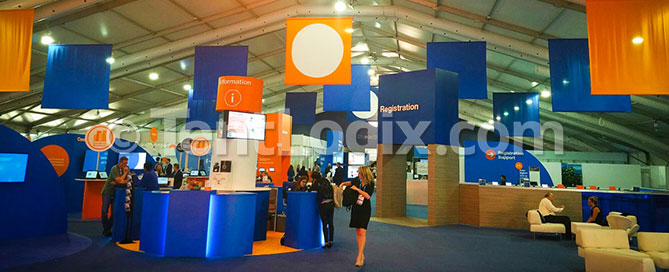 For this year's installation of the Gartner Symposium/ITXpo – Tentlogix provided nearly 250,000 square feet of innovative event structures featuring integrated temperature control, engineered flooring systems, printed graphics, and nearly a mile of glass and hard walls!
These unique pavilions spanned three different active resort properties and supported over 12,000 guests.
With the arrival of Hurricane Matthew – a large part of the project had to be taken down and reconstructed after the storm passed. Once again – the dedicated team at Tentlogix worked around the clock to ensure each venue opened on schedule.