Golf Invitational & Charity Gala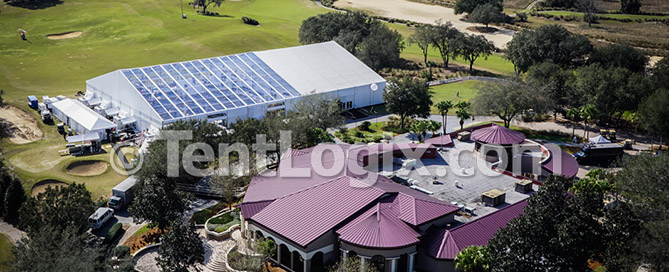 For this massive temporary venue, nestled against an Orlando golf resort clubhouse, TentLogix installed a 40M Losberger clear span structure on 17′ legs.
The structure featured a dining hall with a clear roof allowing guests to dine under the stars at each of the venue's daily events. It also served as a concert venue, complete with staging and a spectator mezzanine, as the week-long affair featured two star-studded concerts!
In addition to the massive tent, event flooring, HVAC and power supply, each of the venue's daily events featured a unique design enhanced by a wide assortment of elegant custom linens.
Click here for more photos and video.
Naples Charity Gala & Auction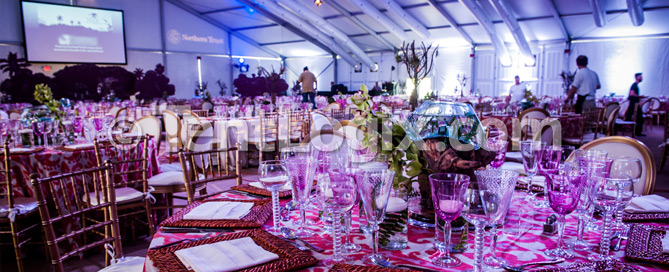 TentLogix recently had the honor of supplying two Losberger Clear Span structures, elevated Bil-Jax flooring, and many other tent enhancements for one of Southwest Florida's largest annual fundraising events!
Palm Beach Fundraiser Gala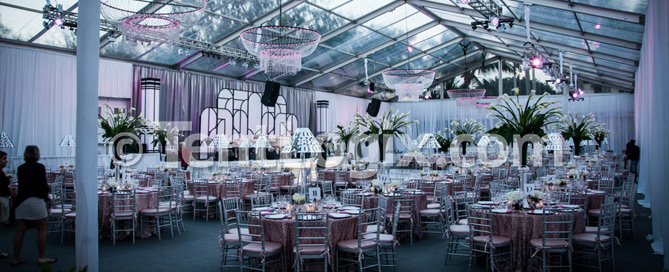 This recent gala tent installation in Palm Beach featured a clear-top Losberger clear span structure, with carpeted flooring and fabric wall liners.
In addition to the main structure, we supplied a frosted acrylic bar under an adjacent cocktail tent.